EFHOH appoints the Office Manager.
The European Federation of Hard of Hearing People (EFHOH) has a pleasure to announce their collaboration with the Nordic Association of Hard of Hearing (NAHH) in setting up administration office in Oslo, HLF.
As part of the agreement, NAHH Organization Director Mr Roar Raaken has been appointed as EFHOH office manager.
The agreement represents NAHH ongoing commitment to strengthen advocacy of hard of hearing people in Europe.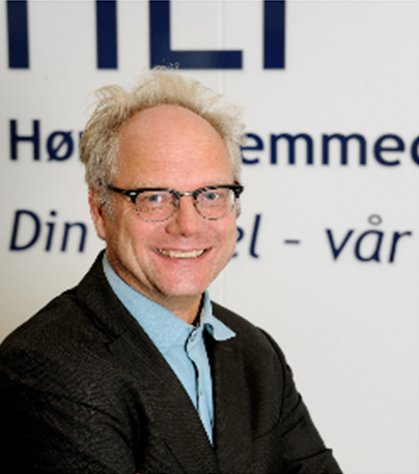 Comment from President of EFHOH:
This agreement is incredibly good news for our members and all hard of hearing people in Europe. As we emerge slowly from the pandemic, the need for strong advocacy has never been more urgent. Having support of NAHH and Mr Raaken, we will be able to realise our ambitious strategy, strengthen our political presence and develop much needed capacity building for our members.
Comment from President of NAHH and HLF
The Nordic countries find international involvement, and work, important. We must join forces and influence the politicians to make the daily life for hard of hearing people in Europe better. To make a difference, NAHH think it`s important to strengthen the EFHOHs organization. It is therefore with great pleasure we agreed for Mr Roar Raaken to support EFHOH with their work to strengthen the organization.
Comment from Roar Raaken
I have worked actively for the Nordic hard of hearing organization for a long period of time. I am now grateful for this opportunity to be a Manager for EFHOHs office. I look forward to supporting the EFHOH board to strengthen the EFHOH organization and to work active together with the board for hard of hearing people in Europe, and for the EFHOHs member organization.